Fifth International Conference on Paraoxonases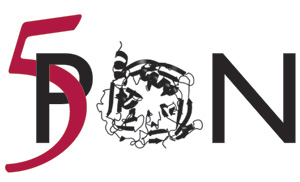 July 15-18, 2012

The Ohio State University
Columbus, Ohio, USA

Please note that online registration is now closed.
Please contact the Chair at 5pon@chemistry.osu.edu if you wish to register.
About The Conference
The paraoxonases are a group of enzymes involved in the pathophysiology of coronary artery disease and atherosclerosis, the toxicology of organophosphorus agents and related chemical defense applications, and the pathology of other inflammatory diseases.
The International Conference on Paraoxonases is a biennial event that began in 2004 as a forum for scientists and clinicians from around the world to share and discuss their research and results on this family of enzymes. Previous conferences were held at the University of Michigan, Ann Arbor; the University of Debrecen, Hungary; the University of California, Los Angeles; and La Pineda, Spain, organized through the Centre de Recerca Biomedica Reus—reflecting the truly international spread of research groups working to understand the paraoxonases.
The 2012 conference (5PON) will be hosted by The Ohio State University, the flagship public university of the State of Ohio and one of the top public universities in the United States. It is among the largest universities in the nation, and it is recognized for outstanding programs in medicine, chemistry, physics, mathematics, engineering and business, to name a few. OSU Medical Center is well known for the James Cancer Hospital and Solove Research Institute and the Ross Heart Hospital, and it was named the best hospital in central Ohio by U.S. News & World Report in 2011. It is also closely affiliated with Nationwide Children's Hospital, one of the top pediatric facilities in the country.